Enterprise Use Cases
Stellar Cyber's Open XDR Platform is composed of several
capbilities under a single license. Leverage Stellar Cyber's flexible
platform for your enterprise's security objectives.
Replace SIEM
Frustrated with your SIEM? You are not alone. SIEMs are capital and resource intensive to operate. Go beyond the SIEM and get all the capability you need with Stellar Cyber's Open XDR Platform which has NG-SIEM capability, including much more, out of the box. SIEMs are focused on manual rule writing and require large teams to support operations. Open XDR flips that script by enforcing rigorous data normalization and enrichment which supercharges your analysts and unblocks AI for massive productivity gains.
Stellar Cyber's Open XDR Platform ships with NG-SIEM capability out of the box. Everything you need in a SIEM – without intesive capital to keep the lights on
Security problems are essentially data problems. For threat detection, investigation and forensic analysis, ideally one…
Gaining visibility and responding to attacks across the entire enterprise infrastructure (endpoints, servers, applications, SaaS, cloud, users, etc.) is a…
Complement SIEM
A security operations program running on a well-tuned SIEM can always use higher fidelity information to improve performance. Stellar Cyber's open architecture works with all enterprise investments, including SIEMs, to be able to consume or send information between systems. Take the visibility your SIEM has, increase that visibility, and let the AI go to work for your enterprise to filter the noise to keep your team focused on the right things.
Cybersecurity platforms are only as intelligent as the data provided to them, and every security…
A recent study1 by Information Risk Management points out that 86 percent of enterprises will be impacted by AI (Artificial…
Security problems are essentially data problems. For threat detection, investigation and forensic analysis, ideally one…
Deploy NDR
Go beyond your logs and get full visibility into all aspects of your network, regardless of where your network is. Stellar Cyber's Open XDR Platform has native NDR capability from the hardware sensors, to the software sensors, to the AI detections that work out of the box. Get up and running with NDR in days and see threats that were previously hidden.
What is Network Detection & Response?
Today's network detection and response (NDR) has a long history, evolving out of network security and network traffic analysis (NTA).
Don't let risk and threats hide in your network, get NDR up and running in hours to protect your enterprise and enforce Zero Trust…
Stellar Cyber offers native sensor capability under the same license to create visibility where you need it the most. Simple, flexible…
Turn EDR Into XDR
An EDR is a critical part of the security stack, but on its own it does not realize the goal of XDR, which is to defend the entire attack surface cohesively. Stellar Cyber's Open XDR Platform's Universal EDR capability allows you to turn your EDR (or EDRs if you have multiple vendors) into XDR instantly. Integrated EDRs are brought to their fullest potential by improving the underlying fidelity of data from the EDR, and then correlating it with telemetry from the rest of the attack surface. Command your EDR (or EDRs) from one platform alongside all of your other security controls; future-proof your security stack without fear of operational downside. That's XDR.
In detection and response, bidirectional integrations between security products, let alone unidirectional integrations, are not enough. There needs to be true cohesion amongst the entire security stack…
For security vendors and those in the XDR market specifically, there is an architectural axis of build vs. integrate. On one end, you have "Build / Acquire Everything" – vendors that are vertically integrated and want to be an enterprise's entire security stack.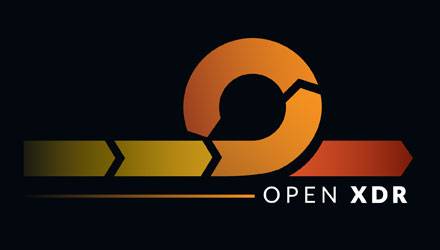 In the last several months the XDR acronym is being used by almost every security product manufacturer.  It is one thing to say that you have it, but the hard work that goes into building the detections takes years…
Next Gen SOC
Getting serious about security can be intimidating. What is the right platform to use? How much coverage is needed? How many security analysts should be hired? Stellar Cyber's Open XDR Platform is purpose-built for security operations and provides the fastest ROI. It comes out of the box with many capabilities, including high-fidelity detection and incident correlation through AI, and automated threat hunting and response. Additionally, it allows you to immediately adopt best practices such as the MITRE ATT&CK framework and see the entire attack surface immediately. Many SOC operators have enjoyed higher returns with Stellar Cyber.
A Day in the life of a Security Analyst, the benefits of adding intelligence to security ops, 5 steps to evolving your SIEM or SOC.
Open integrations with leading IT and security tools so you can protect the entire attack surface.
The current model for cybersecurity is broken. It consists of acquiring and deploying a lot of stand-alone tools, each with…
Don't Take Our Word For It, Take Theirs
"Stellar Cyber's XDR Kill ChainTM dashboard shows us the right information at the right time, so we can drill down on correlated incidents easily and quickly"
CISO, Public Sector
"Stellar Cyber reduced our analysis expenses
and enabled us to kill threats far more quickly"
Central IT Department, University of Zurich
"The Stellar Cyber Open XDR platform tells us an attack is occurring, then automatically responds, dramatically improving productivity"
CISO,, Healthcare
"Stellar Cyber Open XDR is a new way to collect the right information, distill it into manageable form, and separating alerts from the real incidents telling us a bigger breach is underway"
CISO,, Financial Services company
Keep Your People Doing
What They Do Best
AI for what machines do best, elegant UI for people to do what they do best.
Modernize Your SOC
See the full picture without fighting your tools. Automate everything you can with AI and out of the box playbooks.
Modernize Your Investments
Take control and simplify your Security Stack. Keep and maximize your investments, or deprecate legacy tools.